CAREERS
At Parallel Space, we strongly believe in the power of small teams. We have written about what kinds of people, structures and support we believe small teams can thrive with. Our goal is to create and support one or more such small teams of exceptional individuals that work well together and create unique, memorable and long lasting social games.
If you believe you would be an asset to such a team, please get in touch at jobs@hadesstar.com
Our office is in Edmonton, Canada. We believe great talent can come from anywhere in the world, and we will consider remote work accommodations for the right candidate.
This is a primary list of specializations we are looking for. If you believe you'd be a good fit for the small teams we are creating, we encourage you to get in touch even if you do not see your area of expertise below.
Game Artist
Can define, communicate and help implement all aspects of visual style for a game
Proven ability to create distinctive, appealing and consistent art
Experience working with other artists or outsourcers to implement their creative vision
Social Games Designer
Has a vision and a genuine passion for creating original games around meaningful social interactions
Understands social dynamics and has extensive experience with social structures from MMOs or similar games
Experience with creating and tweaking progression systems and in-game social economies based both on good judgment and data
Client Programmer
Deep knowledge and experience with C# and C++
Previous experience building and optimizing games for iOS and/or Android
Experience in Unity is a plus
Server Programmer
Deep knowledge and experience with C# and C++
Experienced in creating robust, scalable, efficient server software
Familiarity with MySQL or other database software
OUR TEAM SO FAR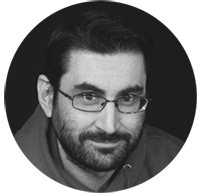 Andreas Papathanasis
Andreas does design, production, and programming on Hades' Star. He has previously worked for diverse companies and projects in the games industry, including EA/Bioware and Supercell.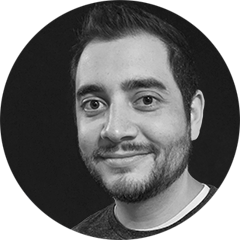 John Kanaan
John does art direction and creation on Hades' Star. He has been in the games industry for over nine years working on franchises including Star Wars, Marvel, Call of Duty, Dungeons and Dragons, Skylanders and Tron.